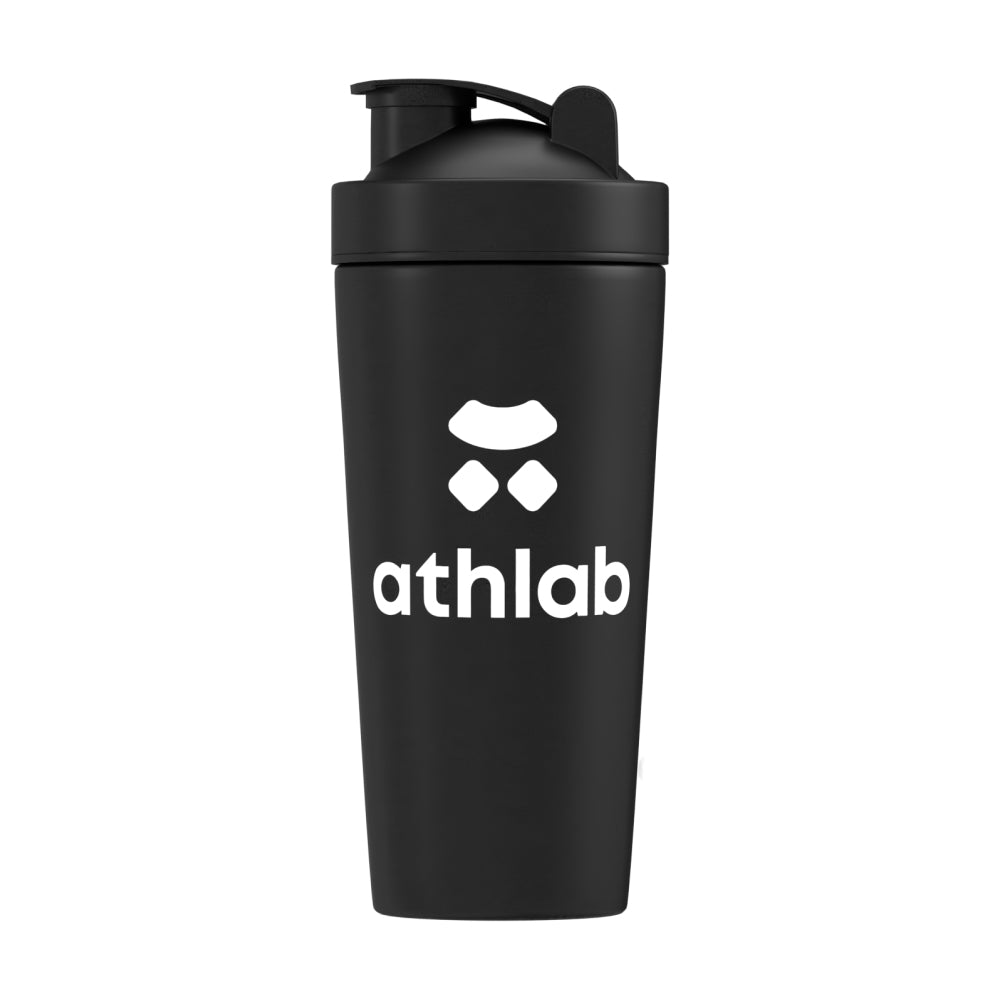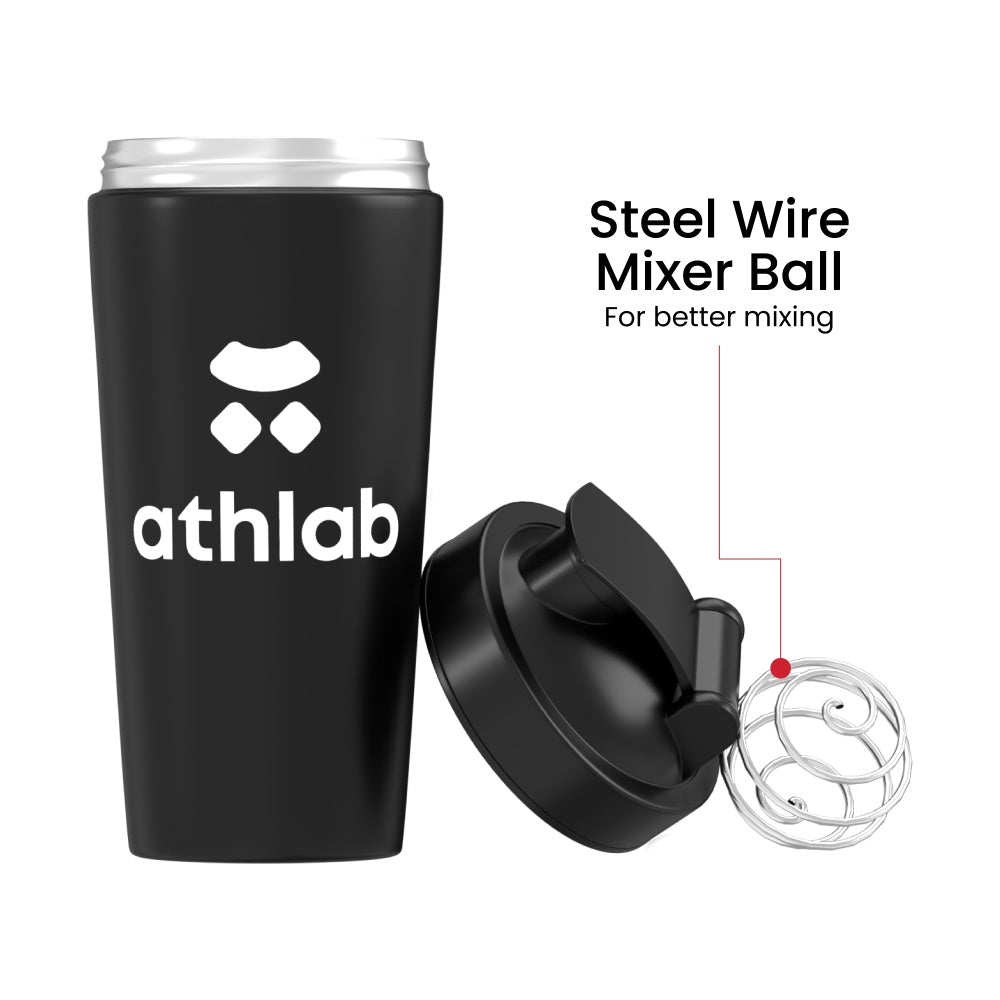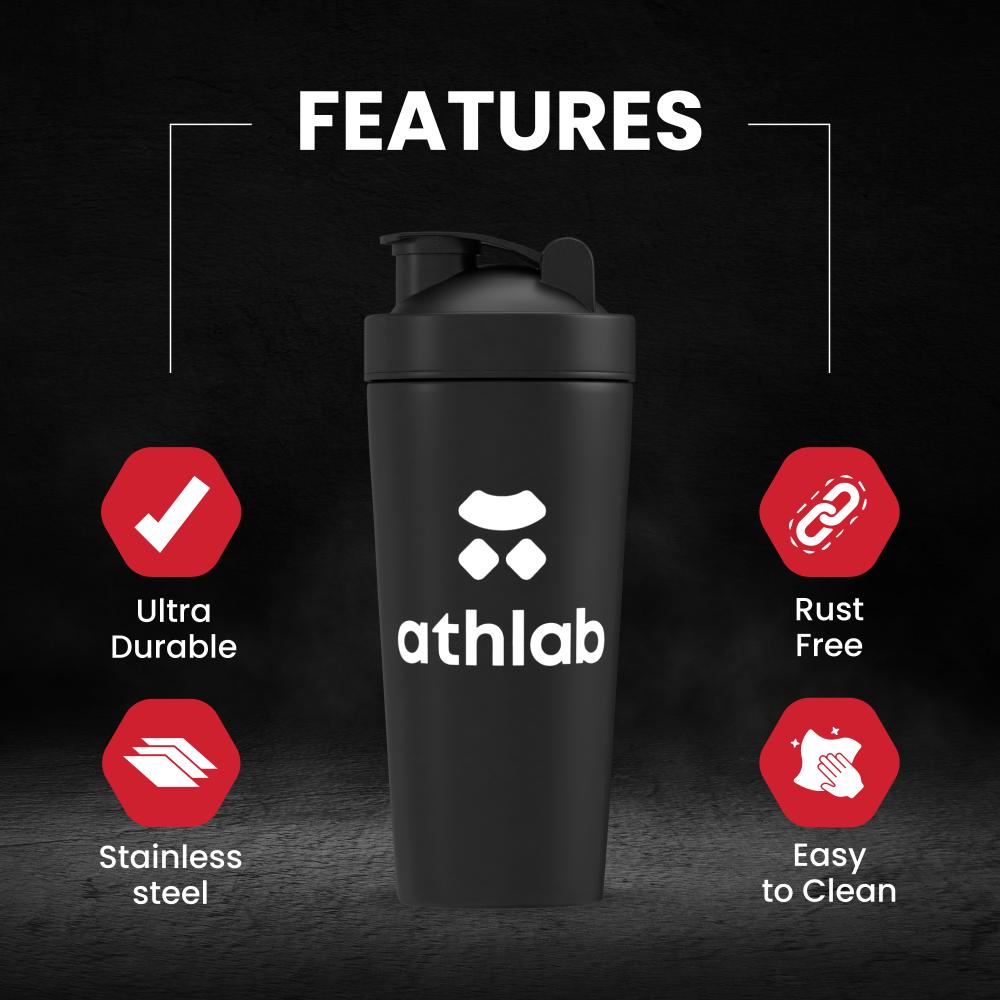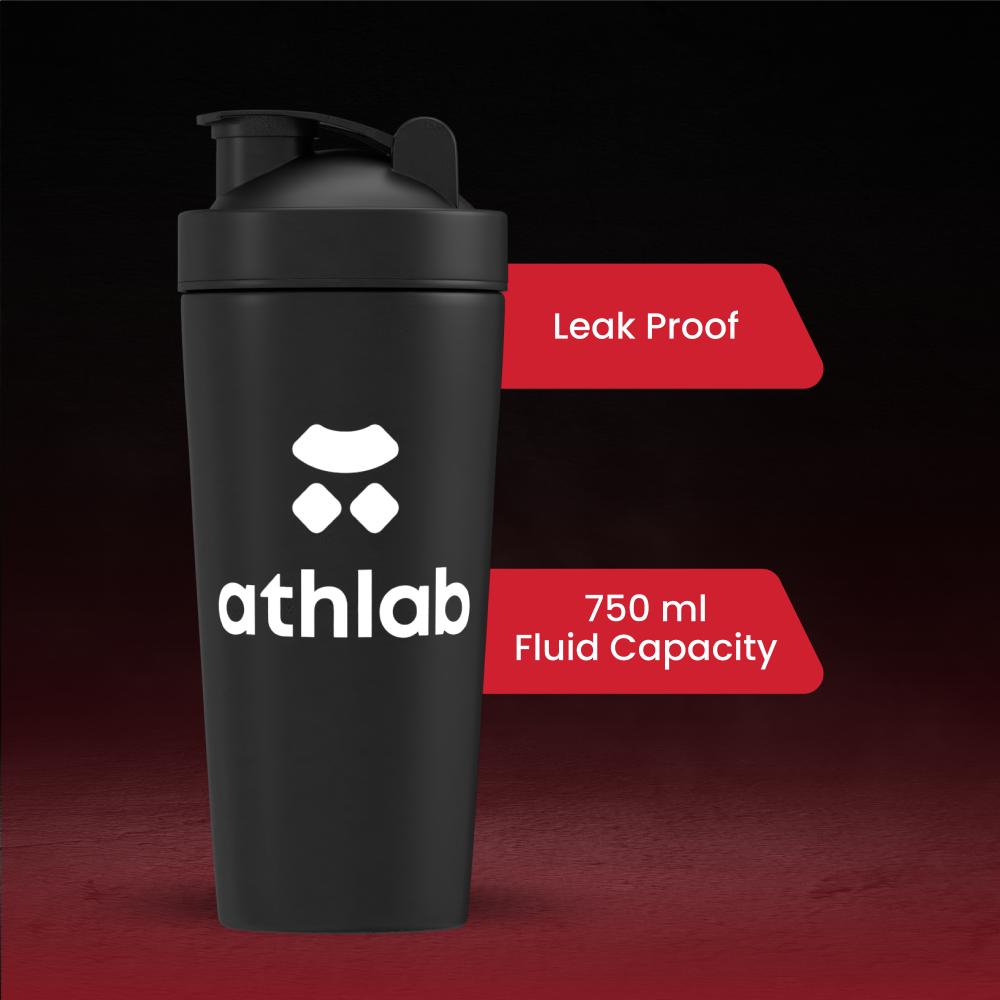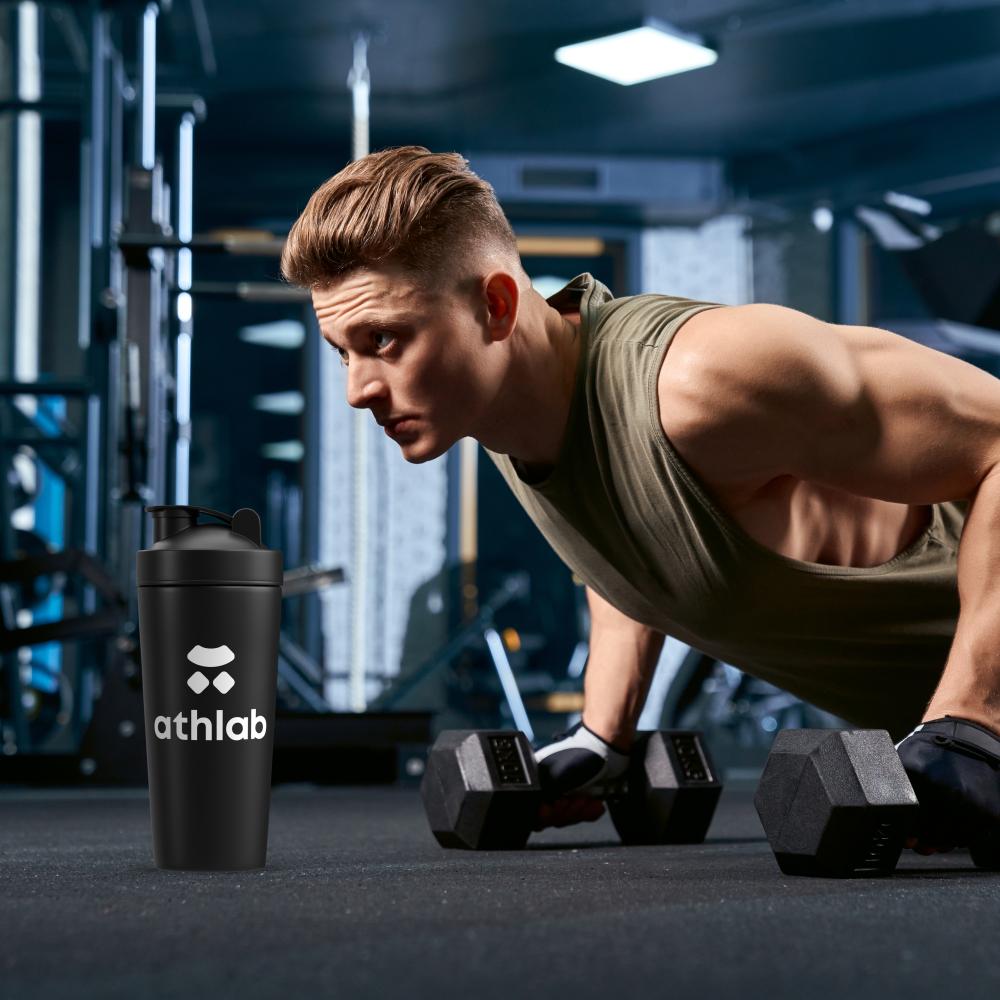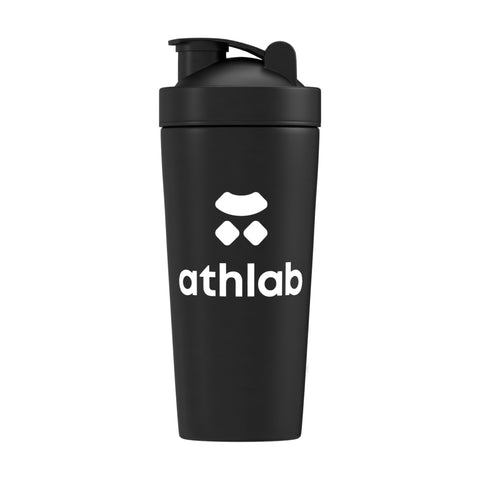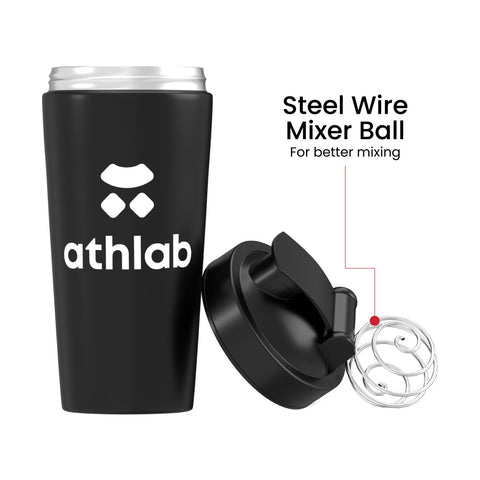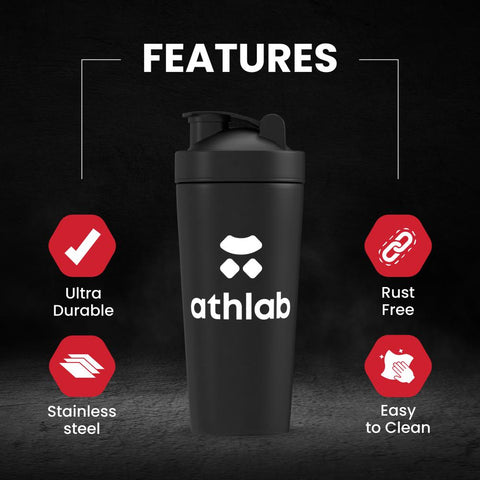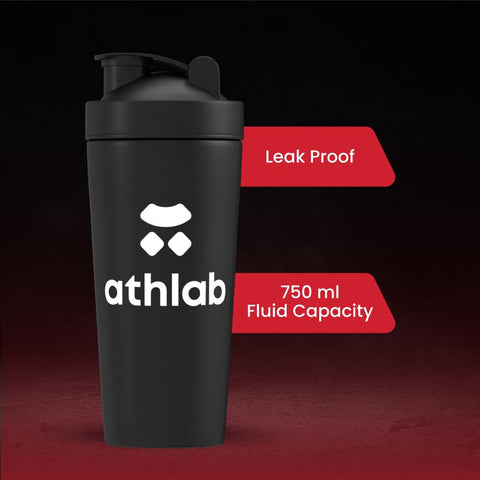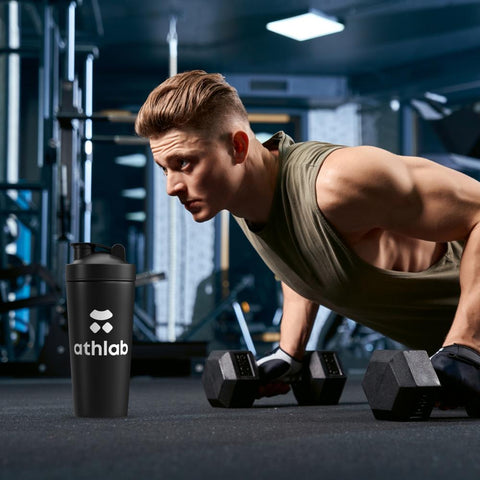 Athlab Black Steel Shaker Bottle - 750ml, Ultra Durable
Offers
First Order - Use Coupon code ATHLAB10 and get extra 10% off
Not your First Order? - Use Coupon code ATHLAB5 and get extra 5% off
Our Athlab Steel Shaker bottle is made from 100% BPA-free food-grade plastic. It has a super-comfortable grip with embossed markings on the bottle measures both ounces and millilitres to provide precise measurements.
Capacity: 750 ml
Single Storage Compartment (2-in-1): Detachable jar to store your protein powder, snacks, and multivitamin pills.
Mixer For A Lump-Free Mix: Our mixer ensures a smooth and lump-free consistency, making it perfect for protein shakes and other drinks. Say goodbye to clumps and enjoy a consistently smooth beverage. :)
Safe to Use: It is free from harmful toxins, chemicals and phthalates. It is dishwasher-safe, leakproof, and has a knob that allows easy drinking. The wide mouth of the bottle makes filling it up and cleaning a hassle-free task.